Professional Lawn Care in Ocoee, Florida!
Get an instant Free Estimate today and see why most Florida residents choose Virtuous Lawn Care!
You Deserve Exceptional Service and The Best Lawn Care Guaranteed in Ocoee, Florida!
Virtuous Lawn Care caters to residential homeowners in the Ocoee area in Florida, and we do that EXTREMELY well. We dedicate our full attention to you, the residential homeowner, and we always deliver on the promise of providing you with a level of professionalism, convenience, and customer service you have never experienced from a lawn company before.
Why Virtuous Lawn Care?
If you wonder why you should choose Virtuous Lawn Care in Ocoee, Florida, there are some things you should know about us!

With Virtuous Lawn Care, no contracts are necessary.
You can cancel our scheduled services anytime!
We offer a secure online payment of invoices for your convenience.
All our lawn technicians wear uniforms and protective equipment. No more "boy-next-door" cutoff jeans and ripped t-shirts!
We are fully licensed. We carry liability insurance too, so if we break it, we buy it.
We use only top-of-the-line equipment to maintain your lawn and yard at the highest standards.
You will enjoy our friendly and knowledgeable staff that you can always trust.
We offer a large number of services and works done by high-class experts using the latest technologies.
We are here to meet your every demand so you could have no worries about your property!
Lawn Mowing in Ocoee, Florida
Durable turf starts at the roots, which is why your lawn must be healthy and well maintained all the time. Let us care for your yard and enjoy a lush, green, and healthy yard all year long!
Spring & Fall Leaf Cleanups in Ocoee Florida
There is lots of work in spring and fall. Let us take care of your chores so you don't have to worry about anything!
Hedge & Shrub Trimming in Ocoee, Florida
Established hedges require trimming to keep them dense and compact. Our service covers all the needs of your shrubs and hedges year-round!
Call us, and our manager will answer any of your questions and help you to resolve any issue! If you are a homeowner in the Ocoee area, there is not a better choice than Virtuous Lawn Care in Ocoee, Florida.
We guarantee all services provided. If you are not completely satisfied with our work, we will come back at no additional cost. If you are still not happy, you will have your money back. Guaranteed. All hassle-free!
Contact Us Now to See All the Ways We Benefit You!
If you have doubts, questions, or concerns in respect to our services or you want a consultation, Contact Us for more details or a Free Estimate! For fastest service, give us a call at 321-999-7105.
The Virtuous Lawn Care 100% Satisfaction Guarantee!
We guarantee you will be absolutely thrilled with our Lawn Maintenance Services. If there is ever an issue or you have any dissatisfaction with our work, we will be there to fix it and make it right. You can count on Virtuous Lawn Care. We stand behind 100% of our work. Every time. Nothing is more important to us than your complete and total satisfaction.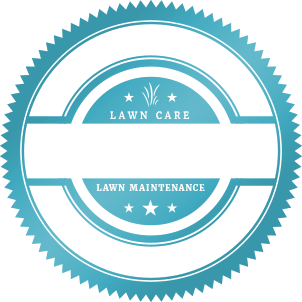 Virtuous has been serving the Apopka Florida Area since 2005.
Our Office is Located in Apopka to Serve All of Your Lawn Care Needs.